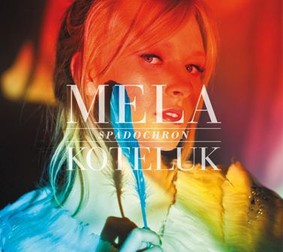 Przygotowuję się muzycznie do wydarzeń początku lipca, zresztą będę jeszcze o tym pisała. I o niej też. Nie mogłam się jednak powstrzymać aby nie napisać już czegoś dziś. Bo tak potwornie chodzi mi ten utwór po głowie, że nie mogę się od niego uwolnić. Zresztą jeśli wziąć pod uwagę cały zeszły tydzień, było takich utworów kilka. Ale dziś jest ten.
Gdy po raz pierwszy zagrał w moich słuchawkach, o godzinie 16:30 w tramwaju linii 17, myślałam, że to Kasia Nosowska. Taka Nosowska w bardzo ładnym i delikatnym wydaniu. Ale z każdą kolejną nutą miałam wątpliwości. Coś było w tym głosie jednak słodszego i jakby szlachetniejszego, bardziej wyszlifowanego. Może to doświadczona życiem Nosowska? A może jakimś cudem jednak ktoś inny?
W końcu nie wytrzymałam i zerknęłam. To był ktoś inny. Mela Koteluk. Utwór: "Dlaczego drzewa nic nie mówią". Piękny i bardzo romantyczny. Zwiewny kawałek lata.
Na razie o Meli ode mnie tyle. Głos oddaję muzyce.